Soccer Magazines
Keep You Informed

Soccer magazines are a great source of information and help for the soccer fan. Not only that, but subscriptions make perfect birthday or Christmas gifts!
For Parents of Soccer Kids - For parents in the United States the choice is simple - FUEL Magazine. FUEL is published by US Youth Soccer and is designed with players, parents, and coaches in mind. Click over to the FUEL Magazine website and check it out. There are online, print, and iphone options. As of this writing, the online version is F-R-E-E!!
For the adventurous type here is a search box that can be used to find soccer magazines that are offered by Magazines.com:
Other published Soccer Magazines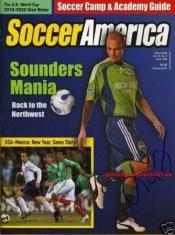 From SoccerAmerica.com: Soccer America, founded in 1971, is the only national soccer weekly in the U.S. With over 125,000 readers, Soccer America is committed to giving the passionate soccer fan news, information, features, education and entertainment in every weekly issue.

Soccer America covers key areas soccer fans want to follow: college, pro, national team and international news. Special features include the monthly Youth Soccer Letter, the Soccer America Tournament Calendar, and annual directories for soccer camps, soccer equipment and college soccer scholarships.

Recognized as the bible of American soccer fans, Soccer America defines the sport in the U.S.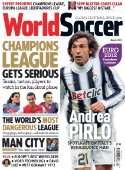 This is THE soccer magazine of the world, literally. From the UK, it is consistently rated the best soccer magazine.
North America's premier world soccer magazine, the magazine features the best of MLS, Premier League, Serie A, Bundesliga, La Liga, plus coverage of the big events like World Cup qualifying, Champion's League, etc. This is a good compromise for US parents as World Magazine has very limited coverage of MLS compared to Soccer 360.
Other Soccer Magazines
FourFourTwo - The ultimate football magazine. They stand for the very highest quality, unparalleled football knowledge and genuine authority – all delivered with passion, humor and flair.
90:00 Soccer - One of the most widely circulated soccer magazines
Match - A British weekly football magazine, the magazine includes articles about premier league, championship, Chamions League, kids football, and more.
Online Soccer Magazine Sites
Here is a partial listing of additional soccer information and magazine websites. These soccer sites often have back issues that you can read online.
---
Soccer-for-Parents

›
Soccer Gifts
› Soccer Magazines
---
Like this page?